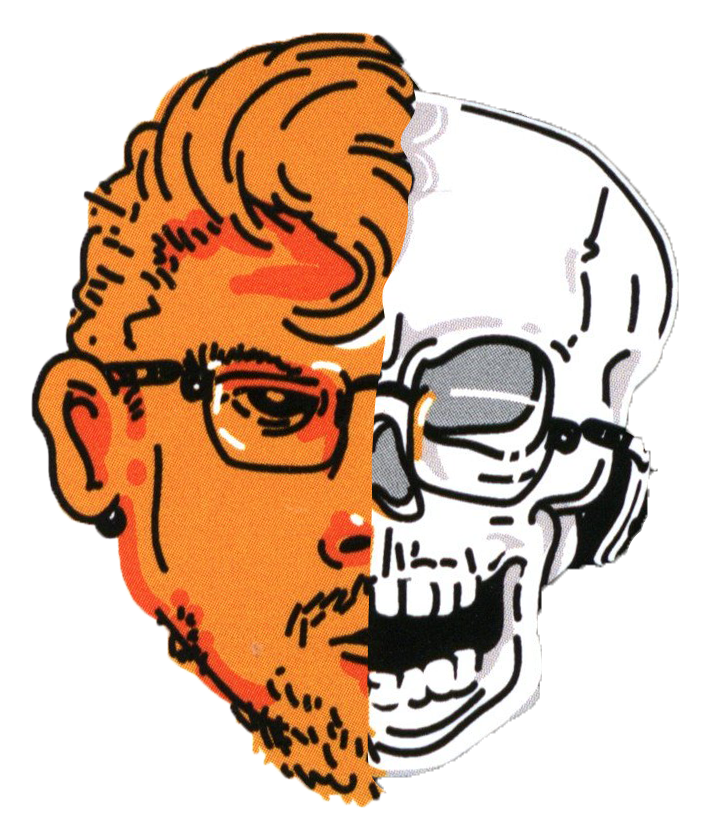 ABOUT
Forrest Mills - 27, NC
Illustrator, designer, screenprinter and profuse sketchbooker
Neurodivergent
BFA in Illustration, ECU, 2018
Currently making things happen in AVL
I love my life, my lady, and my cats <3
FAQ
Do you do commissions or custom work?
Heck yeah, custom stuff is my specialty! Shoot me a message through the contact page or drop me a DM on Instagram. We will talk ideas, prep work, timeframe and pricing. Custom items will ship separately from any other items. 
What would you consider your style or process? aka, what the heck am I looking at?
Great question! As a neurodivergent person who is an artist, I find myself meandering and experimenting with many different "styles", themes, context, and subject matter. What you see is exactly how I thought of it in my big, hyperactive head - some of it may be "creepy" and graphic (hi Mom), some of it may be sweet and illustrative, and lots will be in between or a mix of both. 
Are your stickers waterproof?
No, but they are water-resistant, meaning you can put them pretty much anywhere and on anything that won't be submerged or in frequent contact with weather changes, i.e a laptop, notebook, or even a water bottle (handwash only though). 
What can I expect with shipping? 
All orders will be shipped via USPS Priority Mail. You can generally expect to receive your order within 3-5 days once shipped. Keep in mind though - all orders will have a 2-3 day processing time to prepare, so plan accordingly and add those extra days on to your shipping estimate! 
Do you accept returns, refunds, or exchanges?
No, no, and no - BUT, if something goes awry with your order during transit, shoot me a message and we will work it out together. If you have an issue with your order for any reason, please let me know asap!
Do you sell in person?
Yup! You can catch me and my lady, Elysia, at the monthly pop up hosted by The Booth Fairy Project in downtown Asheville. We are also in the process of selling at other markets/fairs. Local people - choose Local Pickup at checkout and we'll arrange a when, where, and how!